December 13, 2020
An unconventional Christmas fair will open in Lviv on December 14. Features of the quarantine fair 2020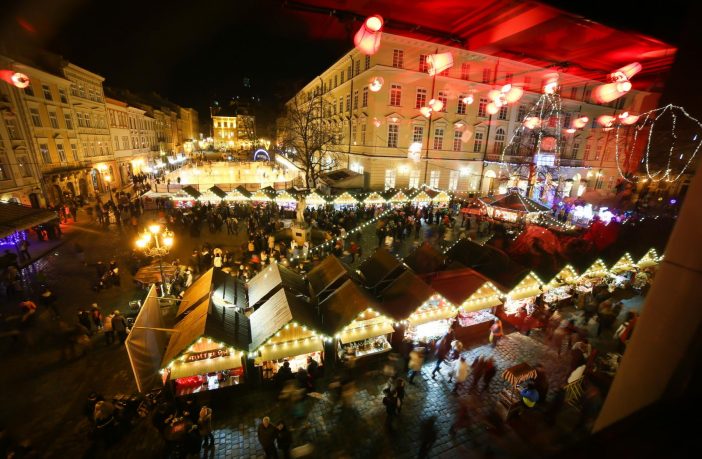 According  to the  director of the department of economic development of LMR Iryna Kulinych, this year, due to quarantine, the format of the traditional Christmas fair will change in Lviv. Therefore, the city will have several small locations where they will hold a festive street trade, adapted to the quarantine requirements.
"We will not hold traditional Christmas fairs, but only the so-called festive street trade, adapted to quarantine requirements. These will be very small locations, of which there will be several in the city. So that it would not be just a trade in one place, the entrepreneurs asked and suggested that small slaughterhouses could be set up where food or takeaway souvenirs could be bought.
In particular, there will be a location near the Opera House, on the street. Kurbasa, in Kryvyi Rih, on Rynok Square in two places, also on the street. Halytska and, possibly, on the street. Rohatyn brothers. There will also probably be another New Year's slaughterhouse on Customs Square.
If in Rynok Square in previous years there were 130 houses at the traditional Christmas fair, now there will be no more than 40. Also on Svobody Avenue there were usually 120-130 houses, but now there will be about 14. We have completely changed the format of the traditional event.
Entrepreneurs usually approached us for approval of the work of the huts until the end of the holidays. There have been various appeals this year, with some requesting installation from December 19 or 20 to January 20. But, in our opinion, it would be good to have a pre-holiday mood from December 14, "Iryna Kulinych says.
Source:  https://inlviv.in.ua/