There are houses where you can try goodies or drink hot drinks, mini-tree, and various shopka illumination, says  032.ua .
"Christmas Square" behind the Arsenal was organized by the owners of the pub "Pryg bread and wine". On the territory in front of the establishment 8 houses with products from Lviv establishments and shops were installed. There are also tables for visitors, where they will be able to serve selected dishes and drinks.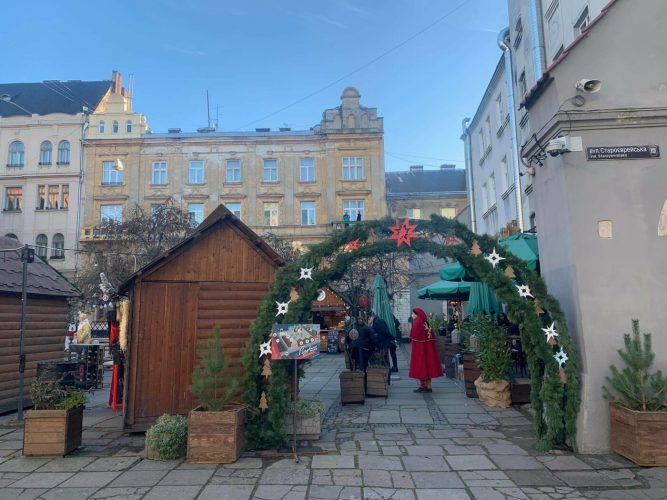 The Christmas location at Arsenal will be open from December 19 to January 19.
By the way, the main Christmas hats on Rynok Square will be installed on December 24 near the central entrance to the city council. The construction will consist of two-meter poplar-carved figures painted by children from Lviv.
Let us remind you that this year Lviv has decided not to hold loud celebrations, but plans to create a New Year's atmosphere. All festive events will be held in the open air. Christmas carols and theatrical performances will take place on the street.
Source:  https://lviv1256.com/