July 4, 2020
15 new cool establishments in Lviv, which have opened since the beginning of the year
Despite the difficult quarantine situation at the beginning of 2020, new interesting establishments for different tastes have opened in Lviv. To support our local business and people, we publish this list.
1. DO NOT MOTHER

A new Lviv restaurant with an unusual format "Ne Mamkay" for dumpling lovers. In the menu of the institution you can find hand-made dumplings with interesting fillings: pork, veal and herbs egermeister, lamb and mint, trout, mushrooms, batan and suluguni cheese, sweet. Gourmets can choose sauces to choose from, and those who like classics can order sour cream or vinegar.
Also offer a large selection of cocktails and lemonades, which are prepared on the basis of homemade syrups.Address: Staroyevreyskaya Street, 8
Hours: 12:00 to 00:00, and Fridays and weekends until 02:00
2. ANCHOUSNA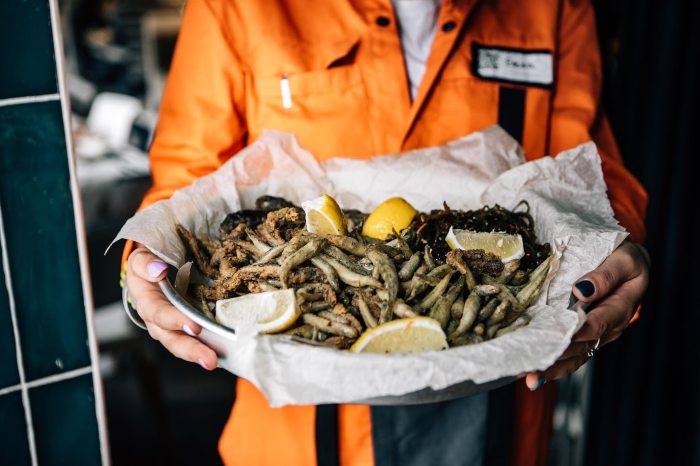 The new establishment focused on small fish, herring and seafood. It serves beef, red mullet, sprats and capelin cooked in beer batter. The Anchovy menu also includes a variety of snacks, salads, burgers, soups and desserts. Well, and of course, there is wine, beer, homemade tinctures. And in winter - even hot cocktails.
Address: Kornyakta Street, 1
Hours: daily from 09:00 to 23:00
3. PAPI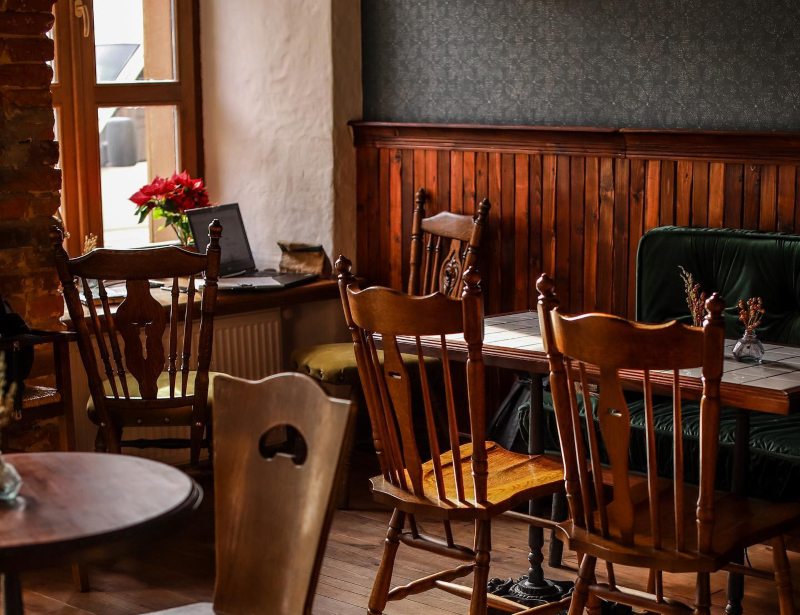 Papi Cafe has started operating on Valova Street in the center of Lviv. It was opened by the owners of the Port Wine Bar in Lviv. The cafe specializes in breakfasts and lunches: they are prepared throughout the day from 8:00. You can order beet pancakes for 60 hryvnias or sweet pancakes for 75 hryvnias, an omelet for 99 hryvnias or a complex breakfast with egg, beans, bacon and tomatoes for 115 hryvnias.
And, according to visitors, in the cafe "Papi" are very good wines, natural ciders and drinking honey. Guests are advised to taste all this at a table closer to the fireplace. Romance…
Address: on Valova Street, 19/1
Hours: daily from 08:00 to 21:00
4. «FLASHBACK LOUNGE & BAR»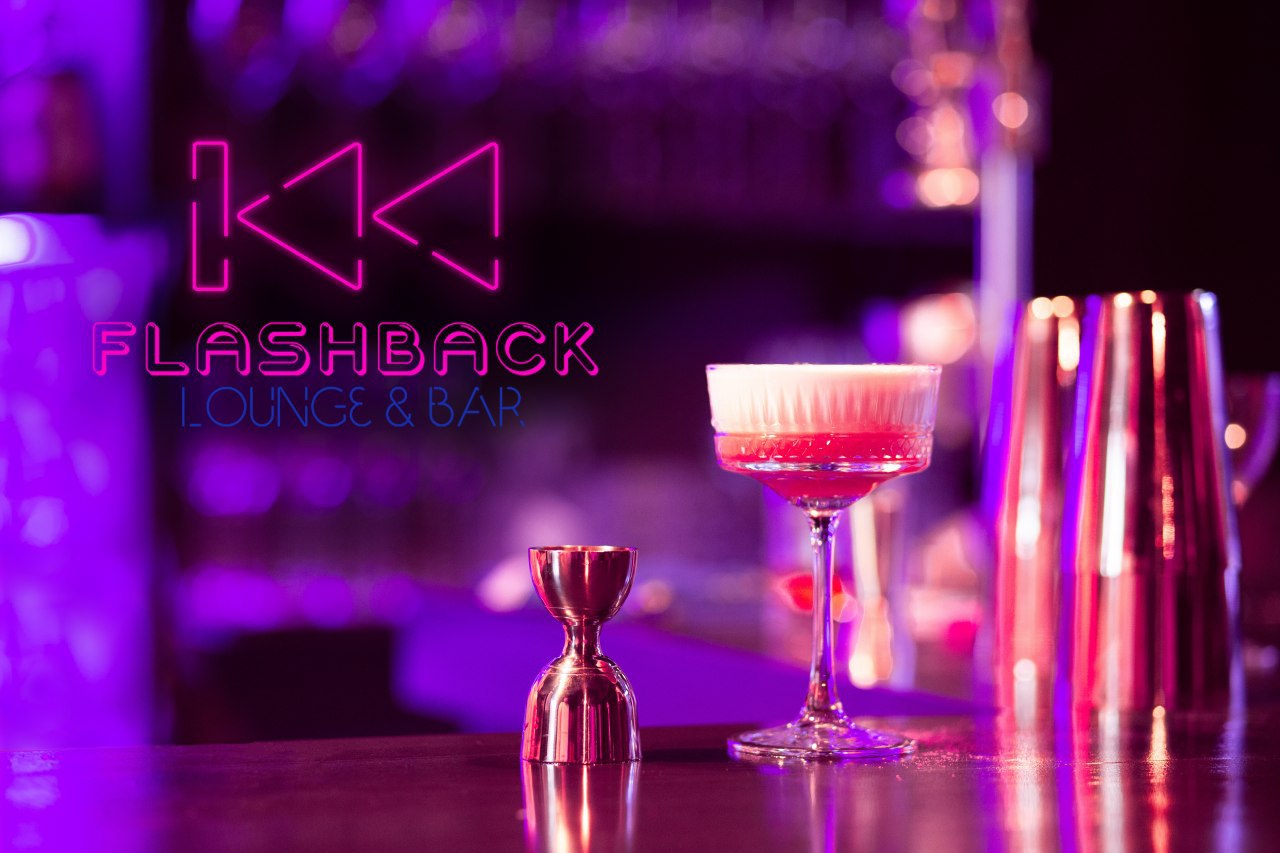 The selection will be started by the atmospheric hookah bar "Flashback Lounge & Bar", which will make its visitors return to the 90s at least for a moment. Here you can "lift" a hookah and nostalgic for popular hits of the past, as well as play legendary games - Tetris, dandy, Tamagotchi, yo-yo and more. As for the menu, there is a large selection of alcoholic beverages - rum, gin, tequila, signature cocktails for every taste, there are also lemonade and juices.
Address: 15 Valova Street
Hours: daily from 14:00 to 2:00
5. «TIKIRAMEN»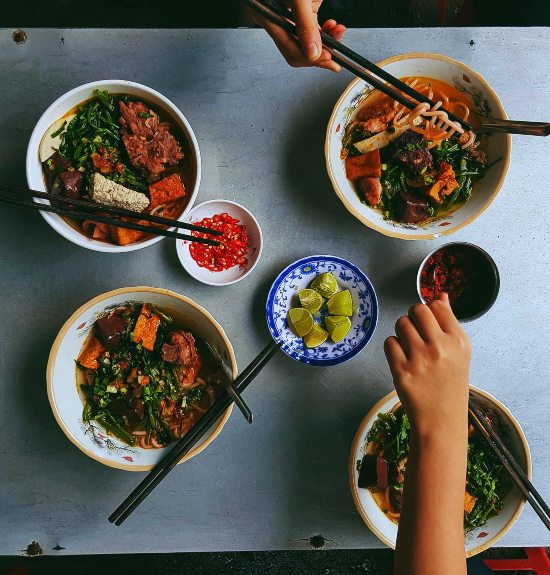 Recently, in June 2020, the first real TikiRamen was opened in Lviv, where visitors can taste Asian cuisine in the best traditions. The main dish - ramen, it serves five varieties. You can taste ramen for 180 hryvnias. TikiRamen also serves 6 varieties of geji, appetizers (salad and kimchi), barbecue dishes, home-made ice cream, alcoholic and soft drinks.
Address: at 7 Staroyevreiska Street
Hours: Tuesday to Thursday from 12:00 to 22:00, and from Friday to Sunday a little longer - from 12:00 to 23:00
6. FRANKOPHILE

Their mission is to show French cuisine not from the prism of its most complex, most expensive models, but to easily recreate the positions that can be tried in Michelin-starred restaurants in Monte Carlo or Paris. If you adore snails, or on the contrary have never tasted them and want it to be perfect for the first time, then this is the place for you. Snails are served here only in medium size.
Address: Svobody Avenue, 6/8
Hours: daily from 10:00 to 22:00
7. MAMASHA

MaMaSha Cafe, which opened in the spring in the center of Lviv, is an ideal place for those who miss their mother's meals. Here you have dumplings, stuffed cabbage, potato pancakes, and even burgers (of course, according to my mother's recipe!). Also on the menu are first and main courses, salads, desserts. Note that the restaurant not only prepares and delivers ready meals, but also helps you to prepare them quickly from the "almost ready" menu.
Address: 16 Knyazya Romana Street
Hours: 10:00 to 20:30
8. LVIV HEMP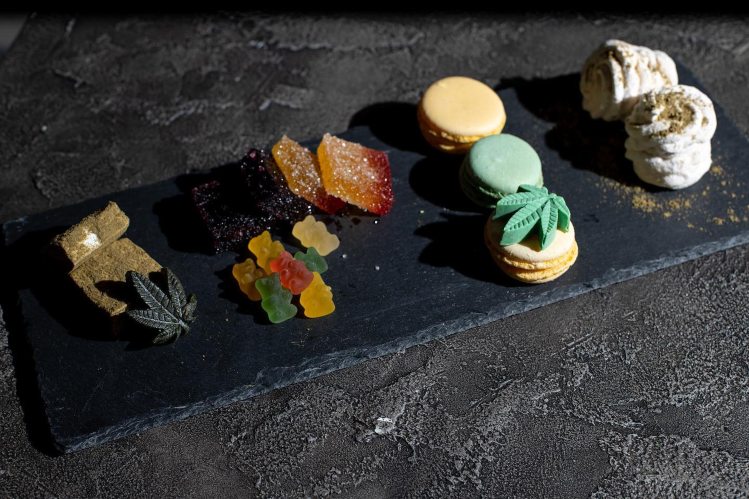 Also in Lviv opened the first in Ukraine cannabis cafe with liqueurs - "Lviv Cannabis". The cannabis cafe menu includes dishes and drinks with the addition of hemp. Here you can taste with them pastries, hummus, cheese, chocolate, tea, coffee, beer, wine, liqueurs and much more. And if you like this novelty - you can buy it at home. And everything is legal.
Address: Lesya Ukrainka Street, 16
Hours: daily from 10:00. Monday-Thursday - until 22:00, Friday-Sunday - until 00:00
9. FACES
"Faces" is a new gastronomic and dancing place in Lviv, where you can not only eat delicious food, but also dance at a hot party until the morning. The menu of the restaurant-club offers pizza, salads, fish, hot dogs. The highlight of the restaurant is an unusual dish for the people of Lviv - black hot dog, which is served here with an exotic octopus with pomegranate. The price of such pleasure is 189 hryvnias.
Address: 5 Svobody Avenue
Hours: daily from 12:00 to 6:00
10. QUE PASA LVIV
Atmosphere of Mexico and Cuban dances. Here you will see a sombrero and drink tequila or mezcal - then you will find like-minded people in the new establishment of Lviv "Que pasa lviv". Here you can taste Latin American drinks at a price of 140 hryvnia, and then eat tacos, nachos or ceviche. Everything as you imagined.
Address: 12 Drukarska Street
Hours: Sunday-Thursday from 17:00 to 2:00, and Friday-Saturday from 17:00 to 3:00.
11. HENDRICK'S BAR
"Hendrick's Bar Lviv is a classic and at the same time very modern cocktail bar with a large selection of cocktails and a pleasant interior. The bar menu offers alcohol and about 30 cocktails, the list of which is constantly updated, so here you can try both classic cocktails and "traveling cocktails". Drink prices here are in the price range of 168-208 hryvnias. It works together with the True Burger Bar.
Address: Mykola Voronoho Street, 3.
Hours: Wednesday and Thursday from 18:00 to 01:00, Friday and Saturday from 18:00 to 03:00.
12. TRUE BURGER BAR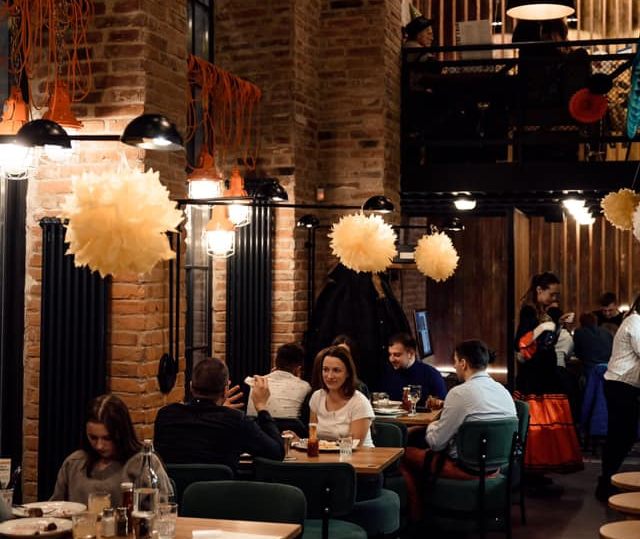 This year, the first True Burger Bar was opened in Lviv and the second in Ukraine. The new burger offers guests 13 types of burgers from 138 hryvnias. For those who do not eat meat, there are burgers with fried shrimp, bull burgers with fish cakes from Azov bull and tofu.
The True Burger Bar also has a good selection of first courses, salads, hot snacks and desserts. As for the bar, about 30 cocktails, craft beer and good wine are prepared and served here.
Address: Mykola Voronoho Street, 3
Hours: daily from 11:00 to 23:00
13. FRIDAY
"Friday" - a paradise for fans of beer and heart-to-heart conversations after work. It has everything you need: 40 taps of draft beer and a thousand square meters (for loud parties, new acquaintances). The menu includes snacks for beer, salads, first courses, fish, meat, pizza, burgers, desserts. For the little ones there is a special children's menu.
Address: 38 Zubrivska Street (SportLife)
Hours: Monday to Thursday from 12:00 to 23:00; Friday-Sunday from 12:00 to 02:00
14. LE KAFKA & KANAPKA BAR
A place where you can reflect on a large glass of wine and under the watchful eye of Kafka. And European wines are offered to taste light snacks: toasts with guacamole, shrimp, tuna or Camembert and pear. Upstairs is a romantic wine cellar, where you can drink wine in large company.
Address: 11 Serbska Street
Hours: daily from 11:00 to 23:00
15. FORMER MEET BAR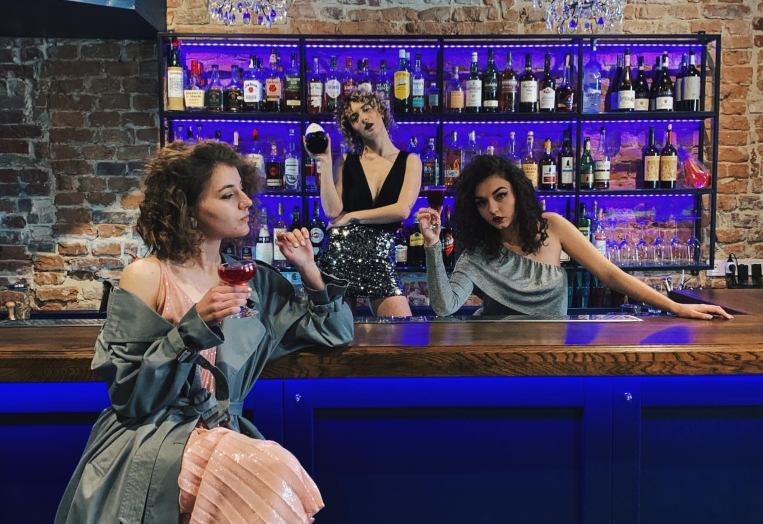 Finally, a new bar with a revolutionary theme, which has already fallen in love with women - "Former meet bar". The walls are decorated with neon signs with atmospheric phrases - "oh everything" and "-No promises, - No apologies." You can also see the painting "Mona Lisa", which symbolically holds a red cat in his arms. The menu of the new bar includes cocktails with the thematic names "The problem is not in you, the problem is in me", "Let's just stay friends", "Tears of the former" and others. So everyone is invited to the bar, where you can "dance" a little more on the same rake. And the rake is really here as an element of decor.
Address: 33 / 3a Lesia Ukrainka Street
Hours: 16:00 to 00:00, and Saturday and Sunday from 15:00 to 02:00
According to  VG Lviv.